Water, source of conflict of this century
Cambodia, as well as the other Indochinese countries, are experiencing significant drought in their rivers. The drought this year has been relatively severe.
However it is aggravated by the exploitation of the sand of the Mekong in an intensive way, and especially by the construction of very many dams on its course (see previous article published last week).
This is the moment that chose China and Chinese companies to organize experiences (what kind ?) on the flow of the Mekong, which will further exacerbate the phenomenon !
Here is the article published today in "Khmer Time Magazine"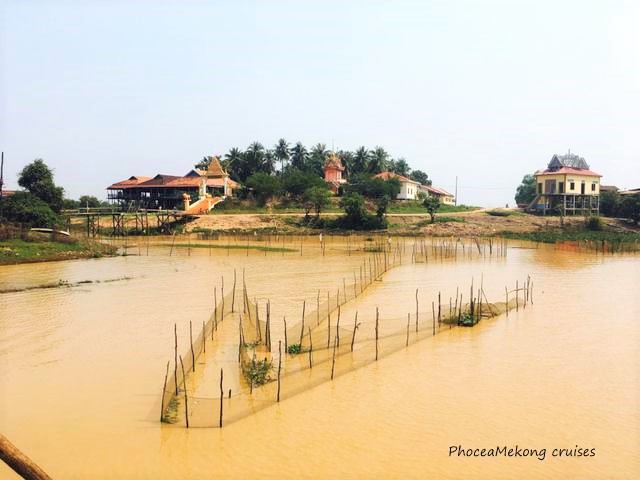 For local people
For the local populations, it is a disaster. Fishing catches have been drastically reduced. However, the Tonle Sap provides 2/3 of the fish consumed in Cambodia. We have been seeing this for several months, the fishermen spread nets over the entire river bed almost every 50 meters. They do not even leave any more passage in the center of the river for the navigation of the boats – during this last voyage, we had to remove nets wound in our propeller several times.
Regarding our cruises
For our part, the Sat Toung is currently in Siem Reap. He must set sail now, paying close attention to the lake, which has only one meter of water in places. A little before Chok Tru, at the level of the funnel marking the passage from the lake to the river, the level drops even to 80 cm, which makes us fear a grounding of the Sat Toung.
It will therefore be his last trip of the year to Siem Reap, we are organizing the use of a much lighter community boat to carry out the last part of the trip on Tonle Sap Lake.