Private cruises in Cambodia
Go with family or friends for a private cruise in Cambodia on the Mekong or Tonle Sap for a few days to discover an authentic and immovable Cambodia, this is what we offer on board our boats Sat Toung from Phnom Penh or Marie Deauville.

It's a dive in the heart of Cambodia, far from the hustle and bustle of Phnom Penh, where the terms of tradition, authenticity and heritage all make sense. Indeed, if Phnom Penh evolves very quickly towards a modern and dynamic capital, the Khmer provinces remain as for them proud of their rurality and their traditions.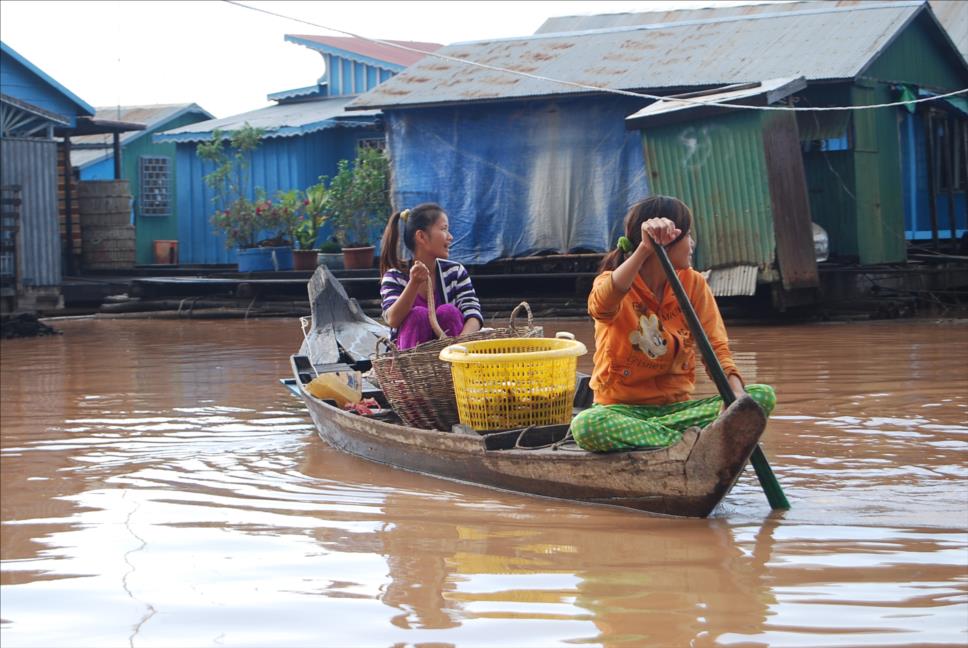 Rivers, the best opportunity to discover real Cambodia
All this authenticity is mainly grouped along the rivers, real arteries both nurturing and communication routes to the rest of the country. For the Khmer people living there, the attachment to their traditional values is extremely strong.
The meetings that can be made on the banks of the Mekong or Tonle Sap are unforgettable, extraordinary. In a reciprocal enrichment, the peasants or fishermen are always very curious to discover other ways of living, and bring you back all their knowledge of their habitat, the fauna and flora that surround you.
Live closer to the river communities
A private cruise in Cambodia also allows you to approach as close as possible the religious beliefs of the people along the rivers, as well as the many magical phenomena they believe. Your flight manager, Nasy, will be your intermediary to apprehend them.
Fishing boat tackling the Sat Toung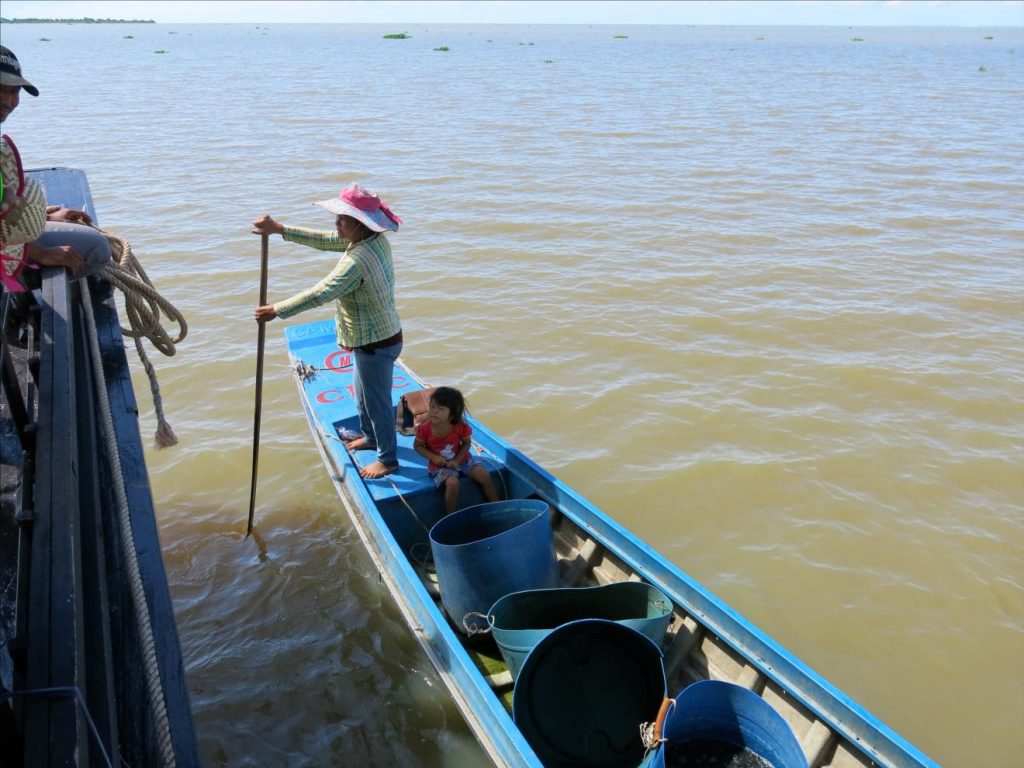 Given the limited number of passengers (8 maximum), and the low draft of the Sat Toung, it is in privacy that you will approach closer to these haunting and mysterious atmospheres.
Rates
Sat Toung rates (cabin boat 26 mètres): 490 USD per 24 hours (flexible departure time) + 70 USD / hour of navigation
What does my private cruise in Cambodia include ?
Our rates include :
Hire Sat Toung and its crewmembers
Fuel costs
Full board accommodation on board Sat Toung, including meals (breakfast, lunch and dinner depending on arrival and departure times), coffee, tea and drinking water
English speaking guide
Pick up in Phnom Penh with the hotel Saravoan Royal Palace
Embarkation and disembarkation in Phnom Penh – port tax
Passenger liability insurance included with "FORTE insurance"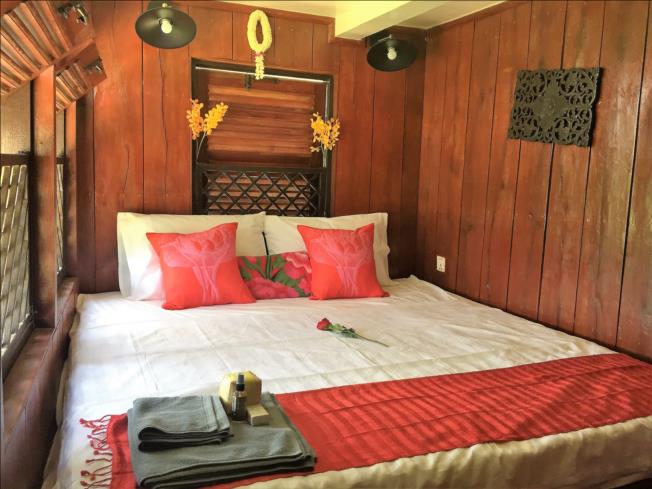 King bed in back cabin on Sat Toung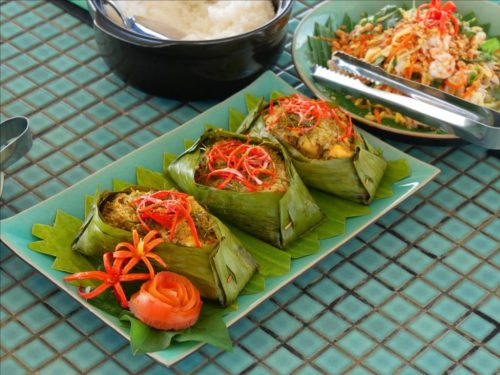 Our prices do not include :
Personal Travel Insurance
Tours, excursions, community boat rentals and meals on land other than those mentioned in the program
Transfer to an hotel in Phnom Penh other than the 'Saravoan Royal Palace Hotel'
Boarding at Phnom Penh at Titanic Harbor, Sisowath Embankment, front No. 104 Street, Phnom Penh.
To determine travel times and destinations based on the number of days of your private cruise in Cambodia, please contact Sandra below.