Mekong cruise in Cambodia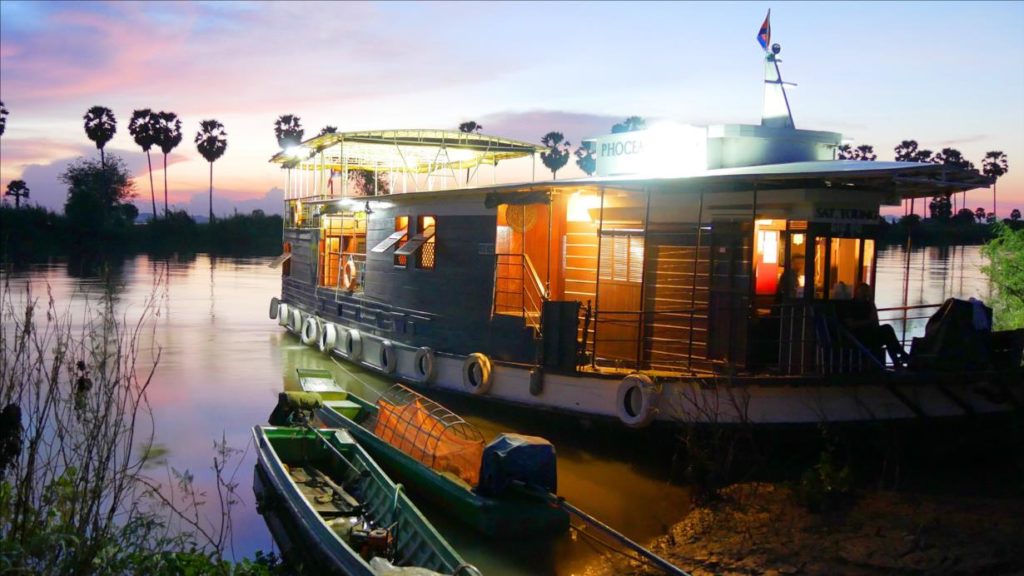 Why a Mekong cruise in Cambodia ?
One of the most exotic and unspoilt destinations we can find in the world is South East Asia. Cambodia completes this discovery with the famous Khmer smile that accompanies the natural kindness of the Cambodian people, a still preserved nature, extraordinary architectural ruins (the temples of Angkor of course, but also hundreds of other sites less tourist), and its rivers, including the mythical Mekong, or the carefree and unpredictable Tonle Sap, which concentrates on their banks all the traditional and wild life of the country.
Be amazed with cruises in Cambodia
There is no more authentic and serene way to discover all the beauty of Cambodia, far from the noisy, dangerous and dusty roads, embellished with a perfume of adventure.
Of all cruises in Cambodia, only Cambodian cruises offers you the opportunity to sail comfortably, safely, and as far as possible on the Khmer rivers.
Discover Khmer gastronomy during our Mekong cruises in Cambodia
Our cruises are an opportunity to discover all the finesse of Khmer gastronomy.
On board the Sat Toung, where Kim, our chef is recognized for the quality and finesse of her cuisine. All the ingredients in the menus are chosen the same day on the markets of the day, or among the best suppliers of Phnom Penh. Her cuisine allows you to discover all the subtleties and variety of Khmer cuisine adapted to Western palates.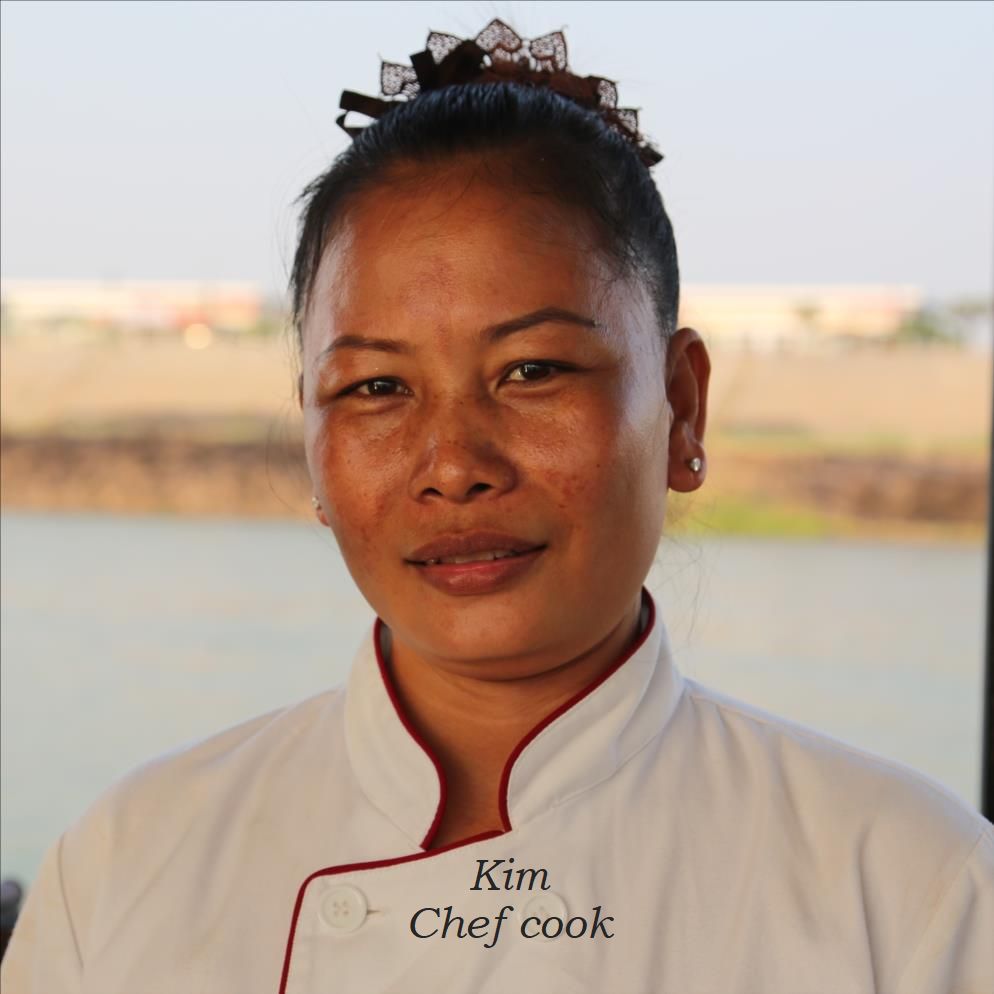 Cruises in Cambodia safely
One of our main concerns aboard our boats is safety on board. Our traditional boats are regularly maintained by our teams of real professionals of the fluvial navigation. Cambodian cruises is recognized in Cambodia for the quality and competence of its crews.